Under the Southern Cross - ENG
Aanmelden
A course for choral singers to be held in the Netherlands
---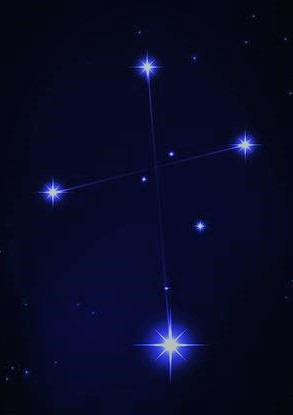 "Crux" is a constellation of stars in the southern sky in a bright portion of the Milky Way. It is dominated by a cross-shaped asterism commonly known as the Southern Cross. Our course is titled "Under the Southern Cross" because the Southern Cross represents "home" for many South Africans. It also represents the coming-together of cultures and the "oneness under the same stars" for the people of South Africa. We will be learning a collection of South African traditional music, and contemporary choral works by South African composers. The choir will be directed by South African conductor Leon Starker, with the aid of a storyteller who will be involved in the concerts at the end of the course.

To get in the mood of the songs that we are going to sing, 3 video's of the actual songs, 2 of them conducted by Leon Starker.

Ndikhokhele Bawo
https://www.youtube.com/watch?v=l-rvDCFMVvE&list=RDaefaVKTIoCU&index=22

Homeless
https://www.youtube.com/watch?v=RS0WWgB9LTg&list=RDaefaVKTIoCU&index=6

Horizons (King's Singers)
https://www.youtube.com/watch?v=KjTx0yT_2qU

General information

Choir: Our aim is to facilitate international contact and broaden a shared love of music. We are looking for 32 singers (8S/8A/8T/8B). Participants are expected to come well prepared, able to sing their parts confidently. They will receive music scores PDF files by e-mail well in advance. Capella or Midi file will also be provided.

The choir will give two concerts at the end of the course:
Saturday 23rdOctober Uden
Sunday 24th October Huissen

Event information & pricing

Arrival: Wednesday 20th October (afternoon/evening)
Programme ends: Monday 25th October (after breakfast)
Accommodation: Participants are offered accommodation with meals at the Dominican Monastery, Huissen. Netherlands.

Fees:
€ 576,- Per person, single occupation (due to the outbreak of the corona-virus it is not possible to share a room)
This covers: all meals; coffee / tea; transportation to and from the 2nd concert location ; music scores; Capella / midi files; Musical Director fee / costs; Storyteller fee / costs; tourist tax.

Application:
To register for this event please complete the form by clicking here or on the button Aanmelden>>
Meer informatie
Datum
Woensdag 20 oktober 16.00 uur t/m maandag 25 oktober 2021 10.00 uur
Code: 21204
Kosten
€ 576,-

Vast tarief
Single room. Covers: all meals. coffee and tea, transportion to 2nd concert location, music scores, fee for director and storyteller.
Begeleiding

Conductor: Leon Starker has been the conductor of the Cape TownYouth Choir since 2003. Under his baton they have performed major works such as the Rachmaninov Vespers, Handel's Messiah, Arvo Pärt's Passio (St John Passion) and Karl Jenkins' The Armed Man: A Mass for Peace. They have recorded numerous CDs. In addition to the Cape Town Youth Choir, Leon conducted the St Cyprian's Girls' Choir and currently conducts the University of Cape Town Choir. Leon taught choral conducting at the University of Cape Town College of Music from 2015 till 2018.

Bert Rebergen started acting as a storyteller across the Netherlands in 2009. Bert is also active as a speaker, presenter, musician, columnist, critic and writer. Bert wrote his own theater program, songs, poems and three complete musicals. www.bertrebergen.nl
Ontvang onze nieuwsbrief

Blijf op de hoogte en meld u aan voor de nieuwsbrief
Aanmelden