Music in commemoration of Operation Market Garden - 75 years
As an act of remembrance of Operation Market Garden, thirty two individual singers drawn from the countries involved in Operation Market Garden, on both sides, will meet for one week. Under the guidance of Peter Leech, they will work together, rehearse intensively and perform a programme of music, some specially composed for the occasion.
---


In cooperation with: National Liberation Museum 1944–1945
International Liberation Choir 14-18 September 2019
Music in commemoration of Operation Market Garden - 75 years
Musical Director: Peter Leech (son of a British Veteran)

In September 1944, in one of the boldest plans of World War II, UK and US airborne troops landed behind enemy lines to capture several bridges spanning canals and rivers in the Netherlands. Simultaneously Allied tanks and infantry pushed up from the frontline to the bridges. Although Eindhoven and Nijmegen were liberated, despite the assistance of Polish paratroopers and Dutch civilians, Arnhem was not. The final bridge, across the Rhine, remained in German control. The operation therefore failed, and many lives were lost.

The resulting concerts will be a demonstration of the reconciliation which has followed World War II, with the main protagonists joining together in musical harmony.

Choir: 32 invited singers (8S/8A/8T/8B) from USA, Canada, UK, Poland, Germany and Netherlands.

Participants will receive music scores in advance and are expected to come well prepared, able to sing their parts confidently. Capella/midi files will also be provided.

Singers from USA and Canada are welcome to arrive a day earlier so that they can rest after their journey (no extra cost).

We will sing music by the following composers: Herbert Howells, Charles Hubert Parry, Peter Leech, Thomas Tallis, Jan Pieterszoon Sweelinck, Huub de Lange, Kathryn Rose, Michal Ziolkowski, Bartlomiej Pekiel, Hugo Distler, Johann Christoph Bach and Eric Whitacre.

The choir will give three concerts
- Monday 16th September in Huissen
- Tuesday 17th September at Groesbeek in the presence of Veterans and/or their families
- Wednesday 18th September in Eindhoven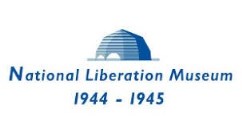 There are also going to be a few small presentations, mini concerts, possibly on Sunday 15th September in Huissen, and when we visit the National Liberation Museum in Groesbeek, our sponsors. Participants will be given the opportunity to visit the museum free of charge.

www.bevrijdingsmuseum.nl
If there is going to be paratrooper drop - a very impressive sight - we'll probably make arrangements to see it.

For more information contact Beatrix Smit
email: b.smit93@chello.nl tel.: 0031(0)313-450416
Meer informatie
Datum
Vrijdag 13 september 14.00 uur t/m donderdag 19 september 2019 10.00 uur
Code: 19100
Kosten
Double room € 492,-
For a single occupation (on request if available) € 564,-
This covers: all meals; coffee / tea; all transportation to events; music scores; midi / Capella files; Musical Director fee / costs; tourist tax.
Ontvang onze nieuwsbrief

Blijf op de hoogte en meld u aan voor de nieuwsbrief
Aanmelden